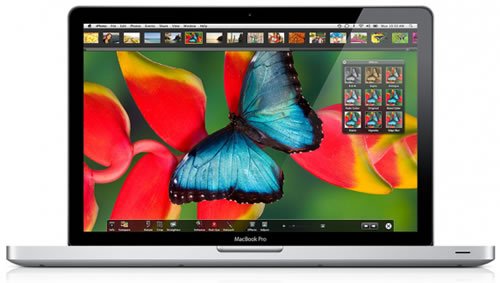 Finally, the WWDC excitement is over. Just a few hours after the annual event, everyone is still quite surprised with Apple's changes to the MacBook Pro line which consequently affects the mainstream MacBook line too.
First of all, the MacBook Pro is now available with a 13.3–inch screen. It inherits the unibody MacBook's form factor while reportedly using the better screen from the MacBook Air. Though some would say the changes are not exactly "revolutionary," from a unibody MacBook user's point of view, they certainly still are worth having. Most important of all is the update on prices: the 13–incher MacBook Pro can be had for just 1,199 USD, which is much cheaper than what we paid for the MacBook last year. Here's the summary of changes as TAB reports:
Processor speed bumps. From 2.0 to 2.26 on the entry model, 2.4GHz to 2.53 on the high-end.
FireWire 800. There you go! Probably the single biggest complaint about the MacBook just got silenced.
SD Card Slot. I've wanted one of these for a while. Easier to use on the road; no cable needed.
Improved battery. A whopping 7 hours battery life; and the battery itself should last nearly five years. When they did this for the 17" MacBook Pro I mentioned that I'd love them to bring this technology to the rest of their line, I'm glad they did so.
Better screen. It's hard to quantify this, but I believe it's the same screen they use in the MacBook Air, which is a visibly better screen than the first unibody 13" MacBooks.
Base Memory on the entry remains 2GB, but increases to 4GB on the high-end (maximum memory for both increases from 4GB to 8GB).
Hard Drive configurable maximum is now 500GB.
Backlit keyboard for all models (previously just at the high-end).
It's quite interesting because the MacBook line is now basically just the old polycarbonate white model. It retails at 999 USD, still the since the past months, but this makes it positioned to take on mainstream laptops offered today. With the cheapest MacBook Pro coming in at just 1,199 USD, it won't be a surprise if people start going for them instead—they're priced to make it appear to be a better value. With a better screen and all the niceties of the MacBook Pro, Apple will likely sell a lot of these pro models soon.