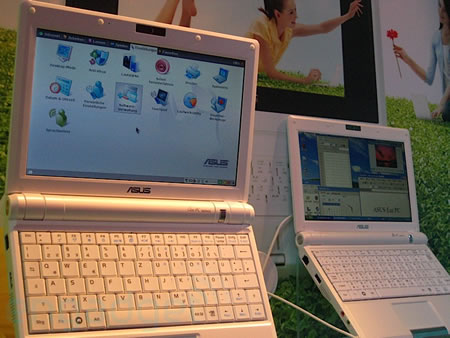 Before I could even complete my monthly payments for my Eee PC 701, the 8.9–inch display Asus Eee PC 900 is now shipping. In fact, the first review of the Eee PC 900 is now online.
Listed changes for the 900 are:
Bigger 8.9–inch (1024 × 600 resolution) LCD display
More storage with new 12GB and 20GB SSD drives
Multi–touch trackpad similar to a MacBook Pro
Default RAM now at 1GB
1.3 megapixel webcam
Though these are welcome updates to the Eee PC line, the older 7–inch display models should even sell more considering the price cuts coming their way, which is almost predictable after the release of the Eee PC 900.
Unfortunately, the rumored Intel Atom processors were a no–show on the model now shipping. Perhaps it will bw coming just in time for the Christmas holidays? Now that would be a great time to upgrade to an Atom-powered Asus Eee PC 900.