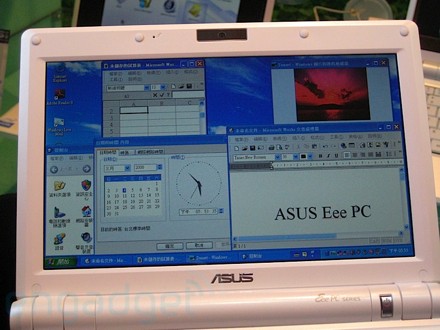 So you've heard of the Asus Eee PC 900, the second generation of the cheap ultraportable that started it all, now with an 8.9–inch LCD display. The good news is, it's now here in the Philippines. But with the predatory history of PC shops here in the Philippines, the new model priced around $500 USD will be sold here at 33,900 pesos. Ouch.
Our friends over at My Asus Eee PC broke the news much to the sadness of Eee PC fans waiting for it locally. But with how things look, it seems PC Corner, the shop selling the overpriced Eee PC 900, is selling advanced stocks most likely sourced abroad and not from local distributors. This is just a hunch, but since it seems they are the only shop to offer the said model, they are probably getting it somewhere else.
If their stocks are from local distributors, there is no reason for us not to see it in the other shops. Additionally, prices should be far closer to the international SRP and not twice that value. I strongly advise Eee PC fans to wait for official local units of the Eee PC 900 to get full warranty and more importantly, a reasonable price. Another reason to wait would just to make sure your unit comes with the right batteries; Asus's initial shipping to Hong Kong was a batch duds — they had lower capacity batteries.
Now if only we could get to try the Asus Eee PC 900 soon…