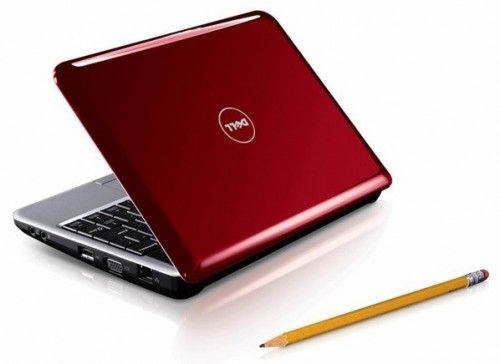 While the cheap ultraportable/netbook market seem saturated enough now, Dell doesn't agree. They will be releasing the Dell E, yes, with just one "e" instead of three as that on Asus' ultraportable. Expected to arrive this August, we will have a huge ultraportable battle with the Dell E joining the fun, competing against the Asus Eee PC, the MSI Wind, the Acer Aspire one, the HP MiniNote, and several others from smaller manufacturers.
The Dell E will be utilizing an Intel Atom processor just like the Acer Aspire one. It will reportedly sell for 299 USD. Here are more details:
Intel  Atom 1.6GHz processor
8.9–inch 1,024 x 600 display
3x USB 2.0
SSD
integrated webcam
WiFi
Thickness: 0.82–1.22 inches
Weight: Approximate 2.2 pounds
Let the battle begin! Cheaper ultraportables for everyone this coming Christmas season!