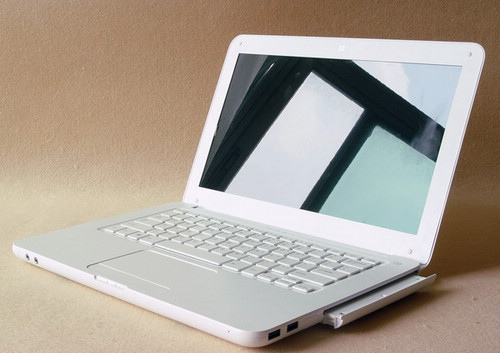 Making the news just now is a clone of Apple's white MacBook, courtesy of China's OEM providers. Supposedly, this model has a "feature" better than a stock MacBook: a second battery that can put in the DVD drive's slot. Unfortunately, total run time with the two batteries is less than four hours, lower than a genuine MacBook.
Because this laptop is powered by an Intel Atom D510 1.66 GHz processor, it essentially is just a netbook with a 13.3–inch screen. The basic model comes with Intel GMA 3150 graphics but Nvidia's ION 2 is said to be an option.
Would you buy this one for less than 500 USD?