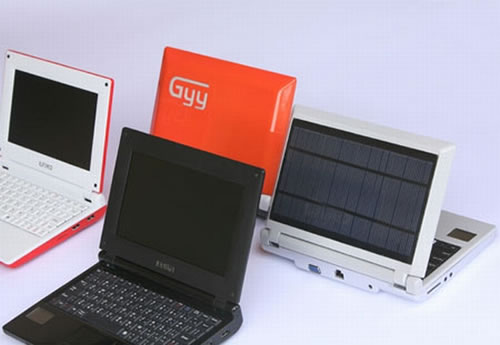 Now here's a green twist to netbooks—the iUnika GYY. From the Spanish PC maker iUnika, the GYY weighs only 700 grams and sports a 400MHz processor. Seems underpowered, right? That problem is somehow made less important with the use of some GNU/Linux flavor as the operating system. With just an 8–inch screen running at 800×480px, the solar panels at the back of the screen should be just enough to power this baby.
Here's more on the GYY's specs:
Up to 64GB of flash memory
128MB RAM
WiFi
10/100 Ethernet LAN
This netbook really scores big in ecofriendly factor with a body made from bioplastics and other biodegradeable materials. At around $180 USD, this should be useful enough for some ecofriendly hackers once it ships in June.