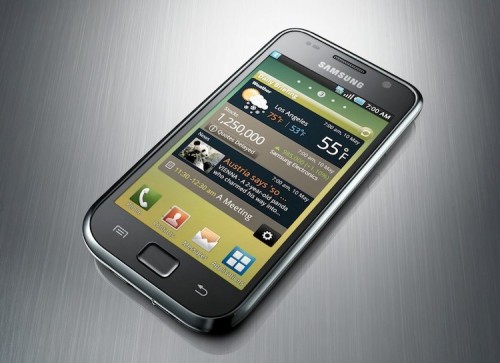 With the exponential growth of the Android platform, Samsung has finally released what could be today's best Android–powered phone, the Samsung Galaxy S. Building upon their previous Android phones, the Galaxy S boasts of features only slowly becoming available in other phones:
4–inch Super AMOLED
1 GHz Hummingbird processor
8 or 16GB internal storage
720P HD video recording
I've personally held this phone at the local launch here in Manila more than a week ago. Looking at the Super AMOLED screen, "super" seems to be not good enough—it is that beautiful. Apparently, it beats the screens from other current high–end smartphones:
Samsung's Hummingbird processor clocked at 1GHz may seem like as good as the Snapdragons on the Nexus One and similar devices, but it has a significantly better GPU that's capable of respectably running a Quake 2 test. That's on a mobile phone!
16GB (or 8GB) of internal storage is also rare for Android devices, to the point that some apps fail to recognize and take advantage of what it offers. Preemptively, Samsung had the foresight to allow for removable microSD storage, in case you still need the extra space, or for those apps that insist on saving their data on the microSD storage. And because this phone records HD video at 720P, you'll be needing all the space you can get. I got to try video recording and it was surprisingly good for a mobile phone, even in dimly lit situations. Too bad we didn't get the chance to record the launch using a Galaxy S like they did at the NYC launch event.
If you want a Samsung Galaxy S now, carriers around the world are scrambling to carry it so you just might find it in your city soon. For us here in the Philippines, the Samsung Galaxy S will be exclusive to Globe only, but offered in reasonably tempting deals! A postpaid suscription at 2499 pesos a month gets you this phone for free, with a 36–month contract. If you'd rather go prepaid, the kit comes at 32,995 pesos, a bit steep, but liberates you from any contractual obligations.